2019 Organisational Structure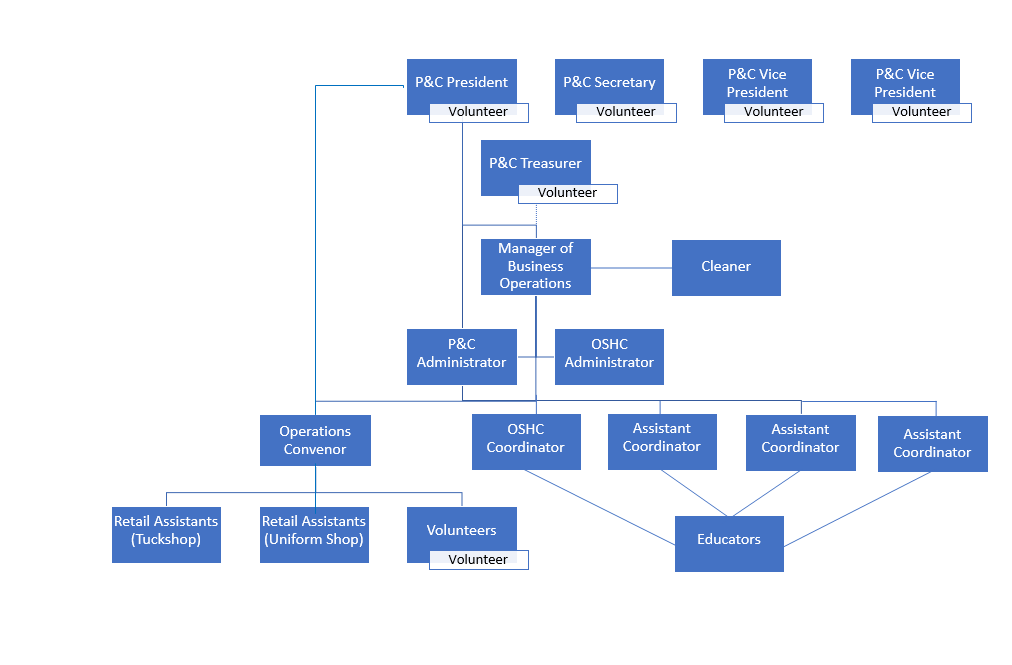 President's Welcome
Welcome to our P&C,
Our P&C is about people just like you – parents, grandparents, caregivers, and community minded people. With 70 members in 2019, I thank the school community for supporting us during these exciting times of transformation. Our achievements are well documented and literally include millions of dollars of capital projects and other programmes which otherwise would not be funded. These contributions enhance your child's learning opportunities and help this school stand out as an extraordinary school achieving high results, as detailed in our 2019 school review.
Eatons Hill SS is a big school and we are custodians of a very big P&C operation, so we make sure we run a well-structured P&C association strategically aligned with the School Executive, School Council and the holistic Community to ensure we make the right decisions that deliver the best long-term outcomes for Eatons Hill SS. This achievement is only possible with a strong volunteer Executive giving thousands of hours each year, over 35 passionate staff and a small but dedicated group of community volunteers who give a lot of themselves to support us.
We achieved a great accolade this year, as finalists in the prestigious P&C of the Year Awards. Our P&C has a great story to tell, with our nomination based on our P&C reform journey over the last few years with recent achievements noted such as the positive impact of our capital investments, introduction of chaplain role, OSHC achieving an "exceeding" rating, tuck-shop reform, community engagement + heaps more.
I'm very proud of our Executive, Staff and Volunteers for everything we have been able to achieve for the long-term betterment of this School Community. It's been a lot of work by many, so it is nice to be further recognised amongst such a strong group of contenders.
And, I thank you for being interested in our P&C and for contributing in any way possible, your kids will love it!
All the best,
Glen Duff
P&C President 2017-Present
P&C Treasurer 2015-2017