2019 Organisational Structure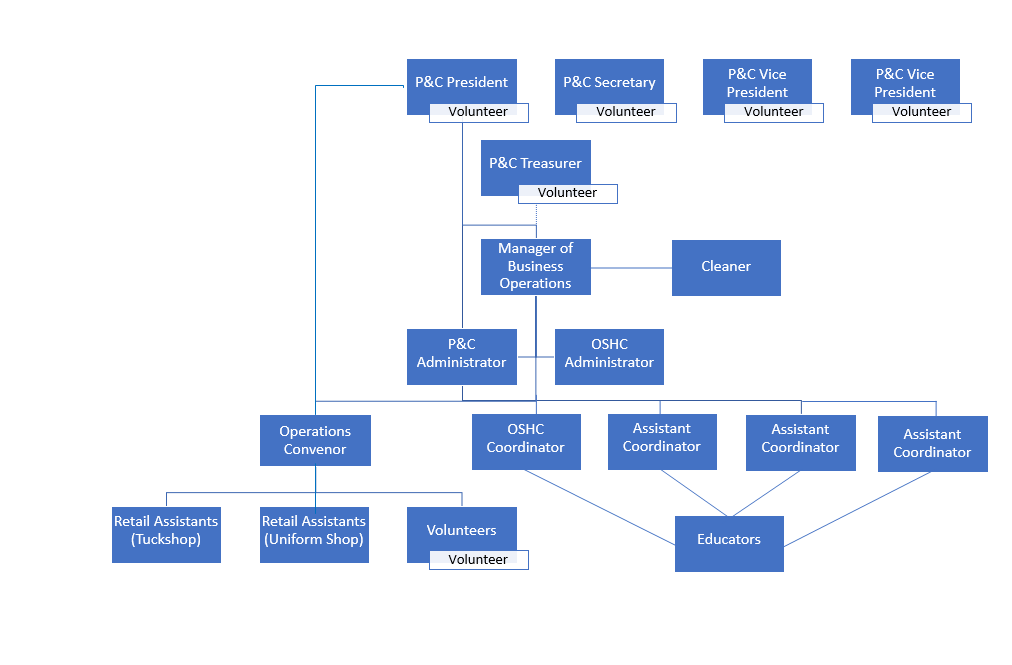 President's Welcome
Welcome to our P&C,
The Eatons Hill P&C Association is an integral part of our school community.  We aim to promote the interests of the school by fostering cooperation between parents, community members, teaching staff and students.  We also manage a large operation covering outside school hours care, tuckshop, uniform shop and community events, with all funds being re-invested into our school.  These contributions enhance your child's learning opportunities and help this school stand out as an extraordinary school, highly commended in our latest school review in 2019.
Our P&C is about people just like you – parents, grandparents, caregivers, and community minded people.  Our achievements are well documented and literally include millions of dollars of capital projects and other programs which otherwise would not be funded. These contributions enhance your child's learning opportunities and help this school stand out as one of the leading primary schools on the northside of Brisbane.  Whilst an independent entity, the P&C and the school adopt a true partnership approach with our purpose aligned to improved outcomes for students and parents.
Eatons Hill SS is a big school and we are custodians of a very big P&C operation, so we make sure we run a well-structured P&C association strategically aligned with the School Executive, School Council and the holistic Community to ensure we make the right decisions that deliver the best long-term outcomes for Eatons Hill SS. This achievement is only possible with a strong volunteer P&C Executive, over 35 passionate staff and a small but dedicated group of community volunteers who give themselves to support us.  Of course, we always need more volunteers!
We achieved a great accolade in 2019, as finalists in the prestigious P&C of the Year Awards. Our P&C has a great story to tell, with our nomination based on our P&C reform journey over the last few years with recent achievements noted such as the positive impact of our capital decisions, introduction of chaplain role, OSHC achieving an "exceeding" rating, tuck-shop refurbishment, community engagement  and heaps more, including...
Air-con in Community Hall
Outdoor Learning Area
STEAM Room Contribution
Senior Adventure Playground
Covered Walkways
Rainforest Mural.
Lastly, in order to continue to provide the services we do, we ask all incoming parents to please help us and get involved with the P&C.  It is a great way to get actively involved in your child's education at our great school.
Regards,
Cameron McInnes
P&C President 2020-2021
P&C Vice President 2018-2019