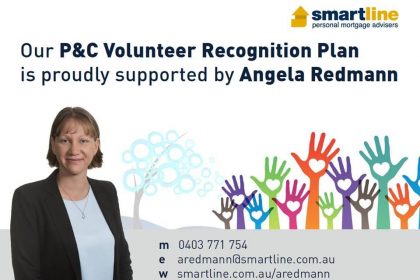 Last week, we enjoyed hosting one of our volunteer afternoon tea's. School and P&C Executives (Hugh Goodfellow, Glen Duff and Monica Byng), staff and volunteers were in attendance! Congratulations to Lisa Klamer for being our VOLUNTEER OF THE MONTH for August. Lisa was recipient of some kind words and a $50 gift card courtesy of our volunteer recognition scheme sponsor Angela Redman.
Kudos to…
1. Lisa Klamer – Thank you for your volunteerism!
2. Angela Redman – Thank you for supporting our VRS Angela!
3. Creena Rowsell – Thank you for putting on a nice spread for attendees!